ABDIN LAW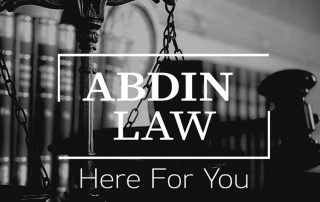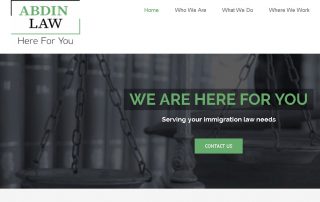 Brief

Abdin Law firm established its law firm practice in Orlando, FL.  Yazen Abdin, attorney and owner of Abdin Law approached Netphiles to establish its brand identity with a logo.  Netphiles worked with Mr. Abdin to give its law firm a unique and simplistic logo, aligning his beliefs in going above and beyond, and with transparency in his work.  Hence, a simple logo was established.  Netphiles created marketing materials as well with business cards.
Furthermore, we developed his website based on the color scheme of the logo to align a cohesive look to his brand identity.  Netphiles placed all the content, images, reserved domain name, and setup the registered domain – providing Abdin Law with a full service package to establish his virtual office.
Brand Identity Design Service with logo & business cards

Domain Name Reservation & Setup

Website Design & Development
Results

We make brilliant websites for both premiere and seasoned brands. We utilize Content Management Systems with WordPress themes to put power in your hands.
Sarah Mian Law
Webmaster
2020-10-08T12:22:49-04:00